itris Recruitment CRM | Reports
The Best Recruitment CRM & Staffing Software Available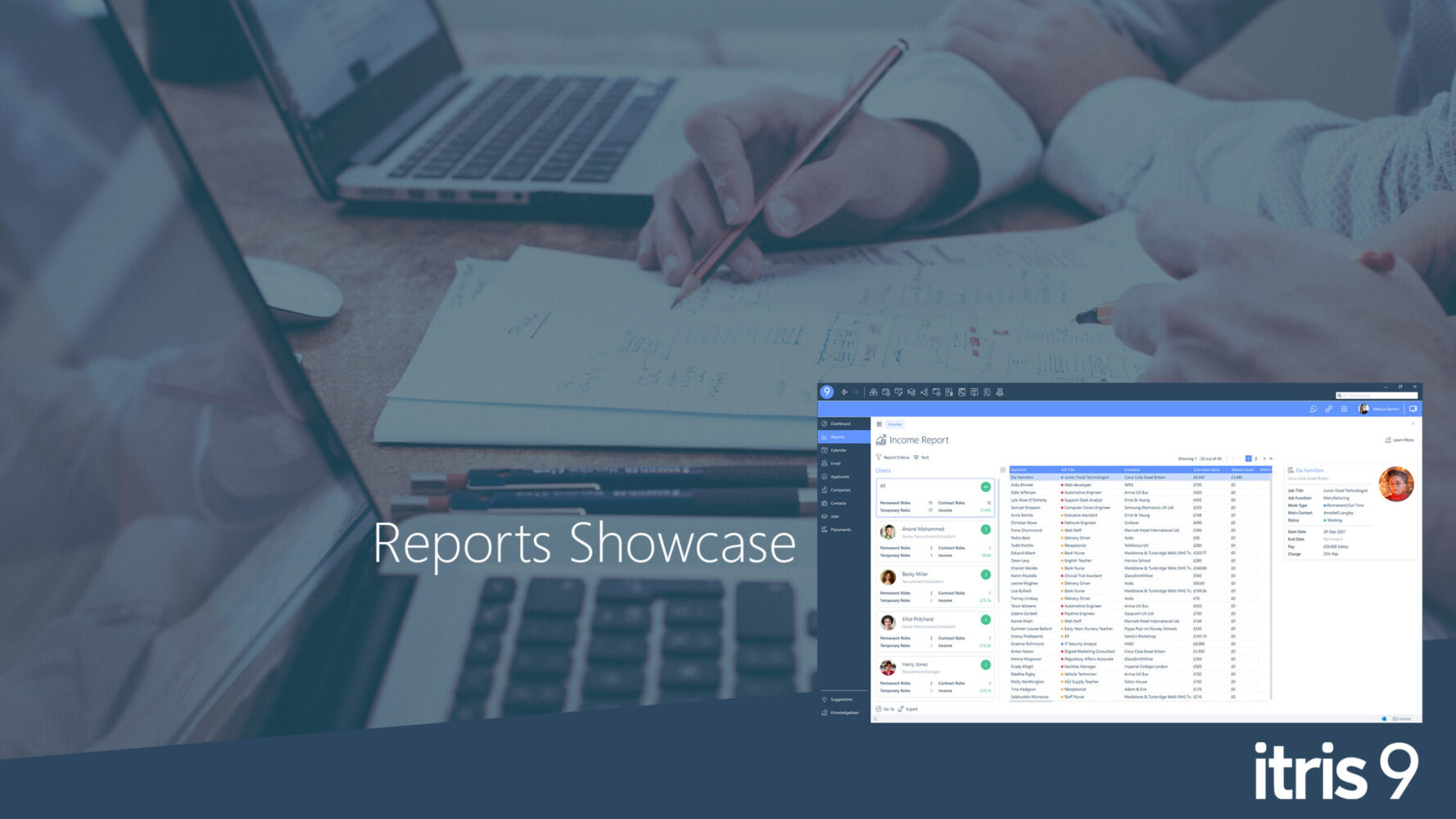 Report and monitor your recruitment agencies data and activities with ease
Watch Video
Reports
The itris 9 recruitment CRM software gives you the ability to report on your companies most valuable data and statistics. High level analyst, team leaders and even individuals can select, sort, and save their most desirable configurations at different levels. All reports are exportable with permission monitoring and control as standard.
From your Placements, Starters, Finishers, CV Sent, Interviews, Job, and User statistics off the shelf, our recruitment software really does make recruitment reporting easy.
For more reporting, gamification, and analytics, why not check out our Dashboards and Powerboards! Both customisable to your recruitment software needs.
Book a free itris 9 Recruitment CRM demo today!
The Best Recruitment CRM Software by itris
If you would like more detail on our reports or discuss why itris 9 is the best recruitment CRM software for your business, then get in touch today. Our recruiting and recruitment experts are on hand to answer any CRM process or software questions you may have.
Why not check out some of our latest recruitment software reviews and discover what our customers think about the software and services we provide.