itris Recruitment CRM | Dashboards
The Best Recruitment & Staffing Software Available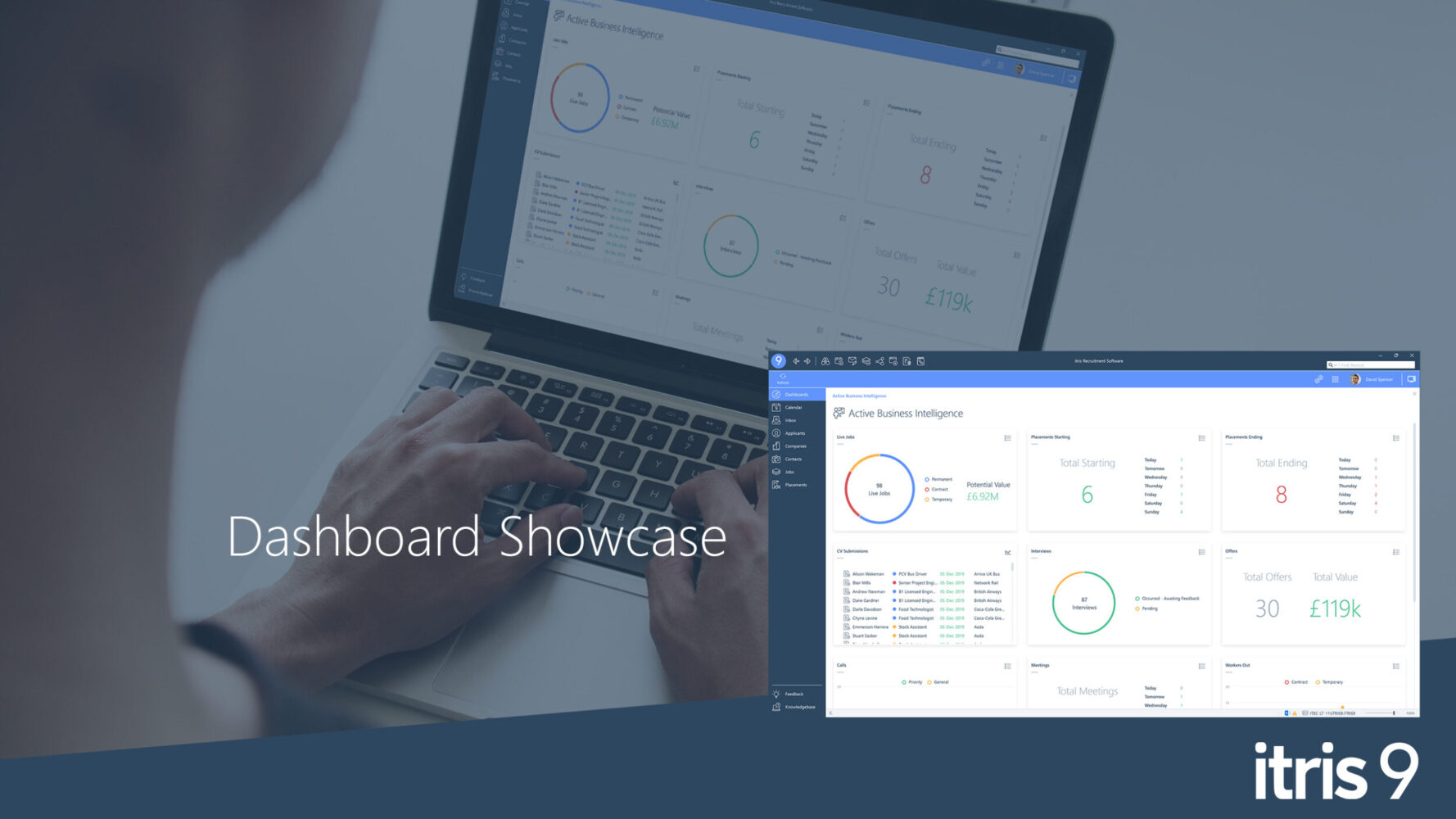 Track Active Business Intelligence from itris 9's real time User Dashboards
Watch Video
itris 9 recruitment CRM gives its users everything they need to track and monitor their progress within one Active Business Intelligence Dashboard. With its easy to use widgets, consultants can track Live Jobs, CV Submissions, Interviews, Offers, Placements, Rebates, Meetings, Birthdays and much more. Look at high level detail and then flip the widget for more information and click through to relevant records. Navigate your pipeline with ease using itris 9 recruitment software.
Recruiting has never been easier!
Book a free itris 9 Recruitment CRM demo today!