itris Recruitment CRM | Organisation Charts
The Best Recruitment & Staffing Software Available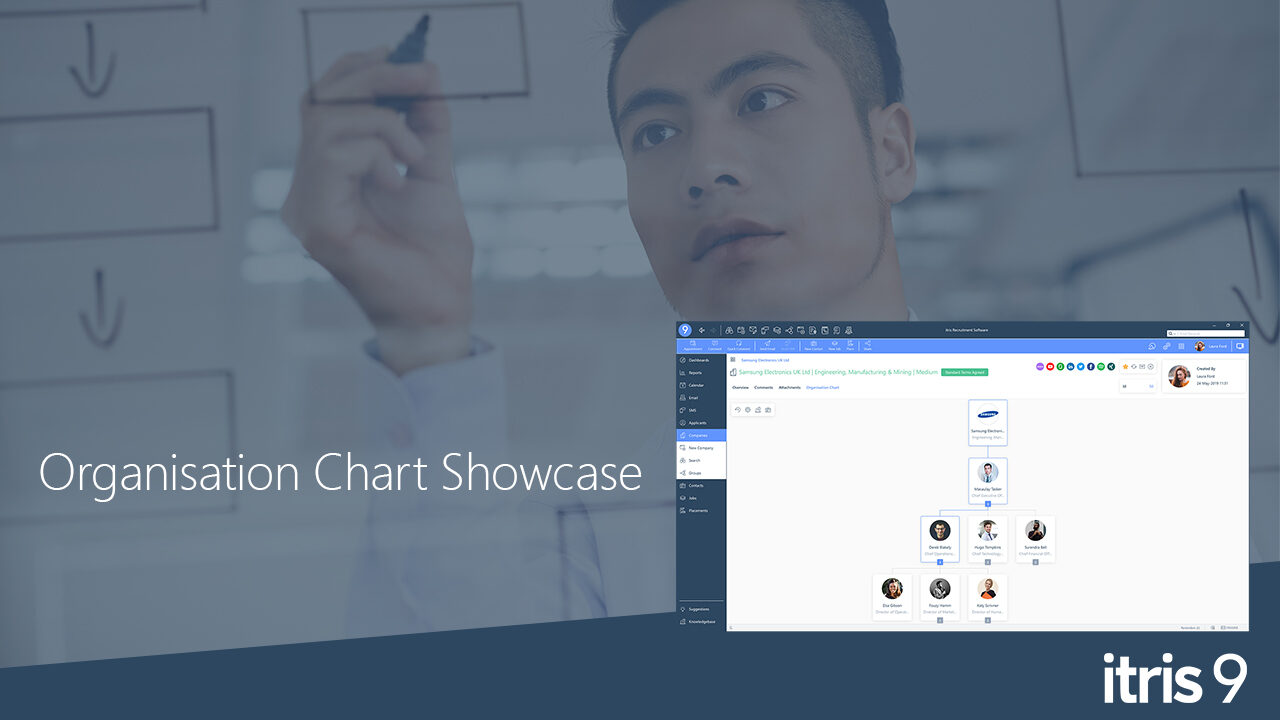 Gain real insight into a company's structure, hierarchy and departments with itris 9
Watch Video
With limitless bounds, our unique organisation charts can allow for a large number of contacts with easy to use controls, filters and display options. View hiring managers, team leaders and even orphaned records at a glance with easy access to their contact details. Allowing you to make quick, informed decisions when discussing jobs with a client or prospecting into a new business.
Recruiting has never been easier!
Book a free itris 9 Recruitment CRM demo today!