itris Recruitment CRM | Searching
The Best Recruitment CRM & Staffing Software Available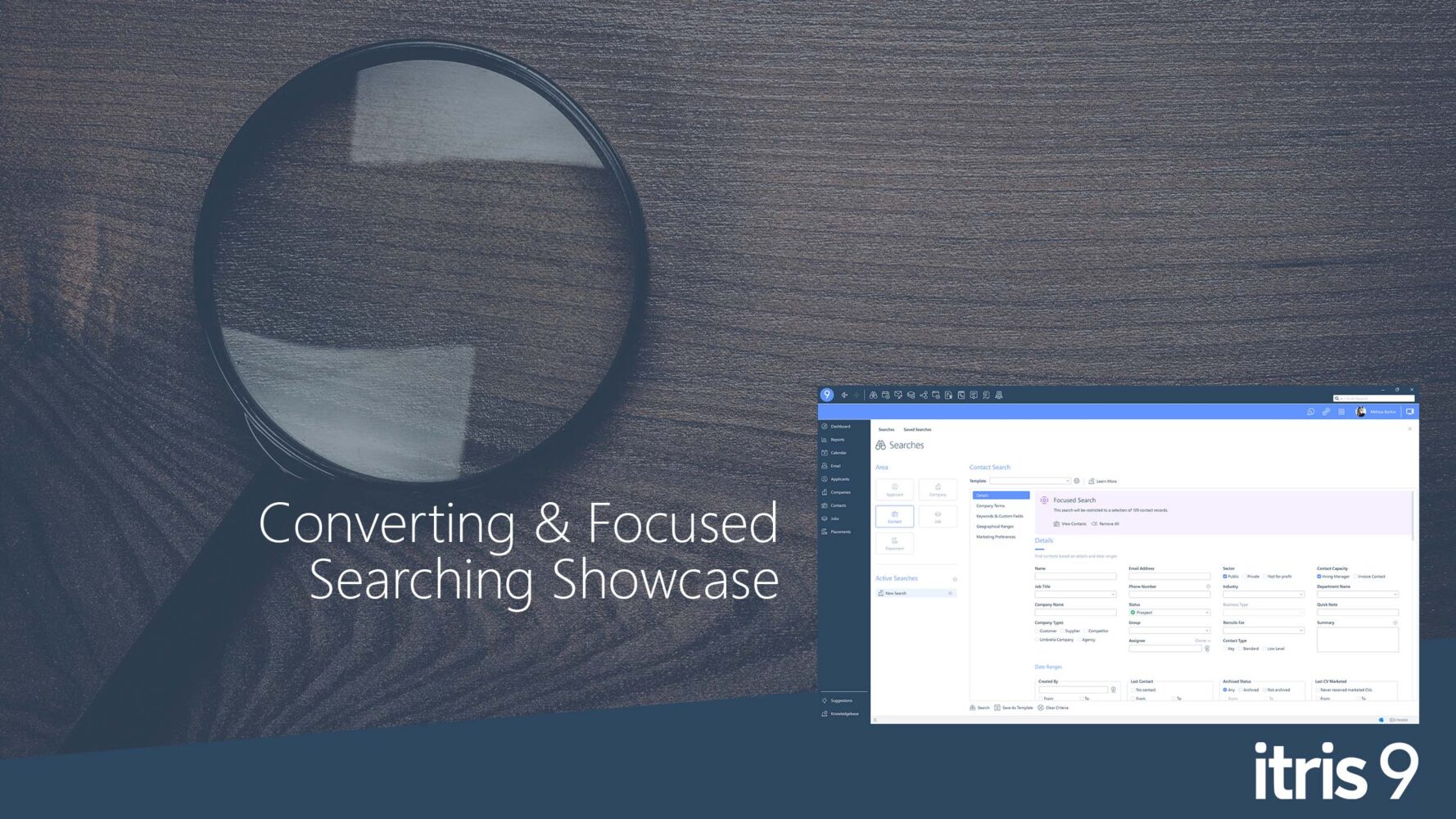 Advanced focused searching and conversions for your recruitment business
Watch Video
Searching
The itris 9 recruitment CRM software offers a wide range of searching features and fields, across all record types. Search Applicants, Companies, Contacts, Jobs and Placements from one easy to use screen. From Skills and Custom Fields, to previous employment history, availability, location and even marketing preferences. Whether a detailed Boolean string or specified keywords, itris 9 recruiting software has got it covered
Our state of the art search conversions, allows you to convert one type of search to another and even focus your search from individual or multiple records.
Book a free itris 9 Recruitment CRM demo today!
The Best Recruitment CRM by itris
If you would like to see searching in all its glory or discuss why itris 9 is the best CRM for your recruitment business, then get in touch today. Our recruitment experts are on hand to answer any CRM or recruitment software questions you may have.
Or why not check out what are customers are saying in our latest recruitment software reviews on itris 9 and the support we provide recruitment agencies and staffing professionals across the world.