itris Recruitment CRM | Rebates
The Best Recruitment CRM & Staffing Software Available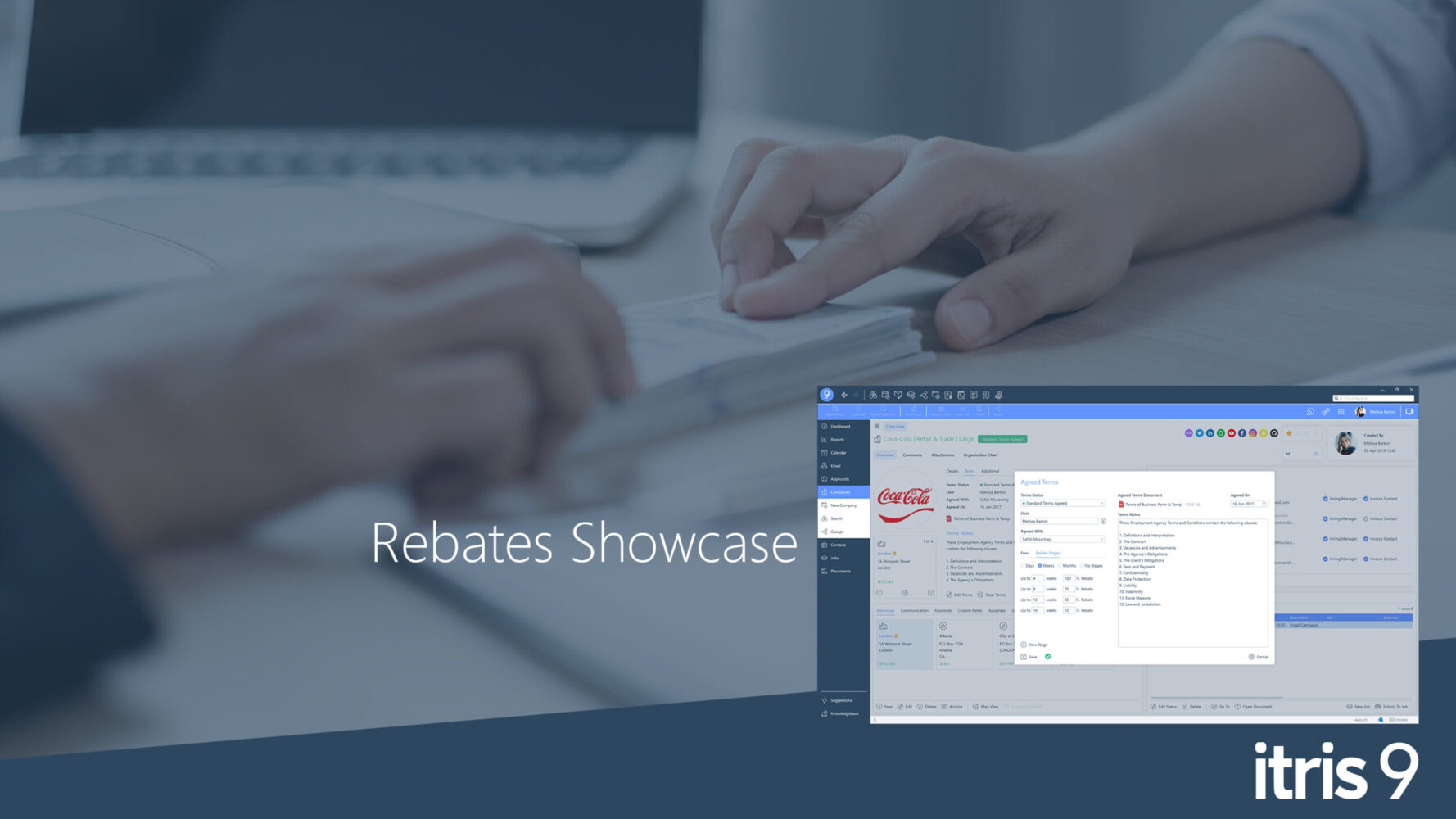 Add custom rebates and track your vulnerable money using itris 9
Watch Video
Rebates
itris 9 recruitment software allows you to add custom rebate stages on client terms and conditions or individual jobs. You can keep track of vulnerable money in the customisable dashboards and contact the placed applicants at the click of a button. Should a placement not work out, itris 9 recruitment software has you covered. Simply process the rebate from the placement record without the need of a calculator and by monetary or percentage value.
Book a free itris 9 Recruitment CRM demo today!
The Best Recruitment CRM Software by itris
Want to learn more about how Rebates can work for your recruitment agency or why itris 9 is the best recruitment CRM available? Call our recruiting and recruitment software experts today!
Why not take a look of our latest recruitment software reviews and discover what our users have to say about our CRM and other services we provide.