itris Recruitment CRM | Launcher
The Best Recruitment & Staffing Software Available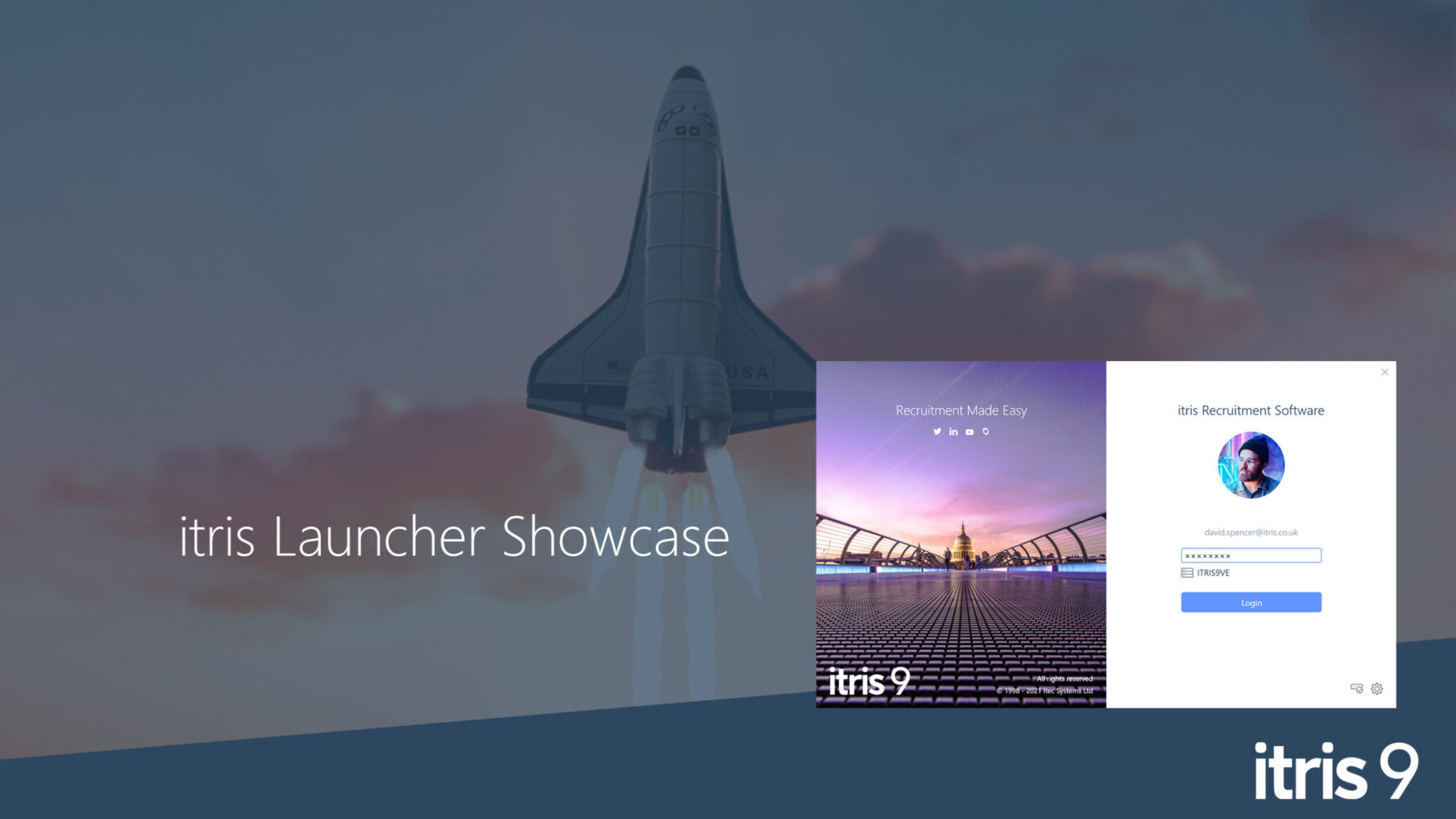 Launch your success today with itris 9's unique Hybrid Cloud technology
Watch Video
itris 9 recruitment software is the only recruitment CRM and recruitment ATS to offer customers the choice of both a Cloud and On-Premise solution. With its unique Hybrid Cloud technology, you can switch between direct server or cloud access across multiple databases, all at the click of a button. This isn't just a login box, this is the itris 9 launcher.
Recruiting has never been easier!
Book a free itris 9 Recruitment CRM demo today!