itris Recruitment CRM | Job Activity
The Best Recruitment & Staffing Software Available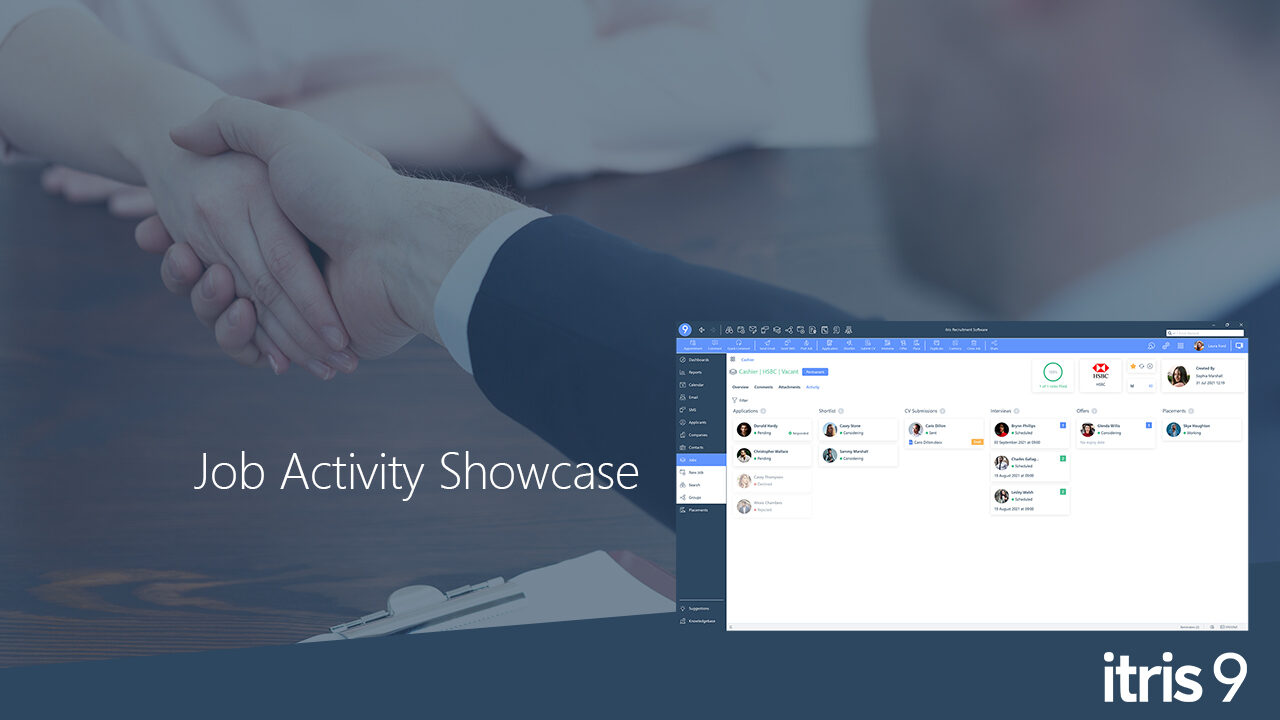 Drag & Drop your candidates through the recruitment process using the itris 9 kanban board
Watch Video
From applications, to shortlist, to sending CV, to interview, offer and placement, all at the drag and drop of a mouse. Free your consultants time from clicking on multiple tabs within your recruitment CRM and give them the freedom to easily process their applicants using our automated job activity board.
Recruiting has never been easier!
Book a free itris 9 Recruitment CRM demo today!