itris Recruitment CRM | Compliance
The Best Recruitment CRM & Staffing Software Available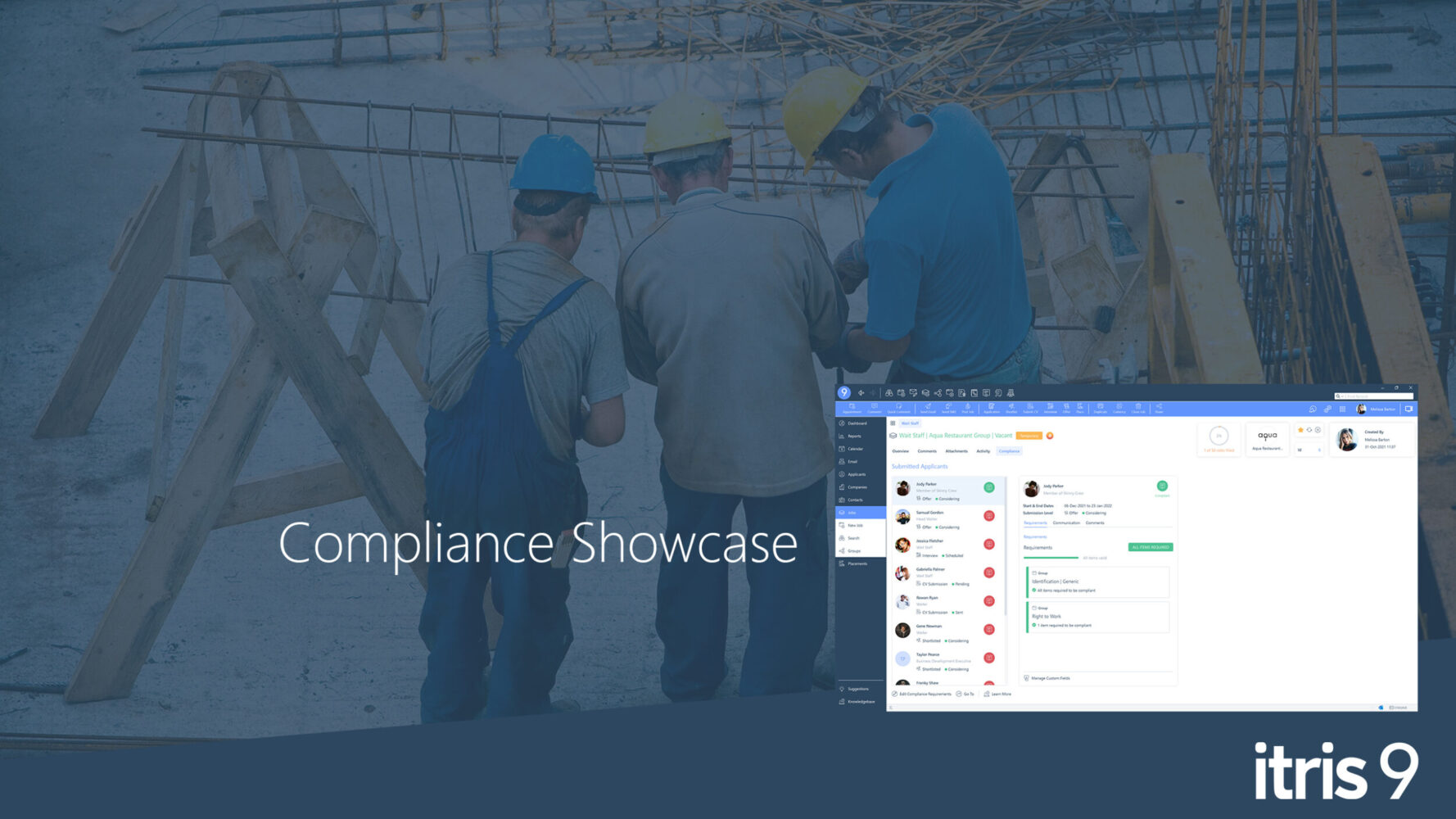 Make your agency compliant with itris 9 recruitment software and reporting tools.
Watch Video
Compliance
The itris 9 recruitment CRM allows its users to add, track, monitor, restrict and report on compliance documentation from within the software. Ensure your recruitment consultants and your business remain compliant with our easy to use compliance management recruiting tools. From proof of ID, visa status, referencing, certificates, qualifications, and more, itris 9 recruitment software is the best CRM for temporary, contract or permanent recruitment agencies and staffing professionals.
Book a free itris 9 Recruitment CRM demo today!
The Best Recruitment CRM Software by itris
If you would like to learn more about compliance or discuss why itris 9 is the best recruitment software for your business, call us today. Our staffing and recruitment specialists are on hand to answer any CRM process or software questions and advice on best practice for your agency.
Take a look at some of our latest recruitment software reviews and find out what our recruitment customers think about the CRM software and other services we provide.