itris Recruitment CRM | Company Hub
The Best Recruitment CRM & Staffing Software Available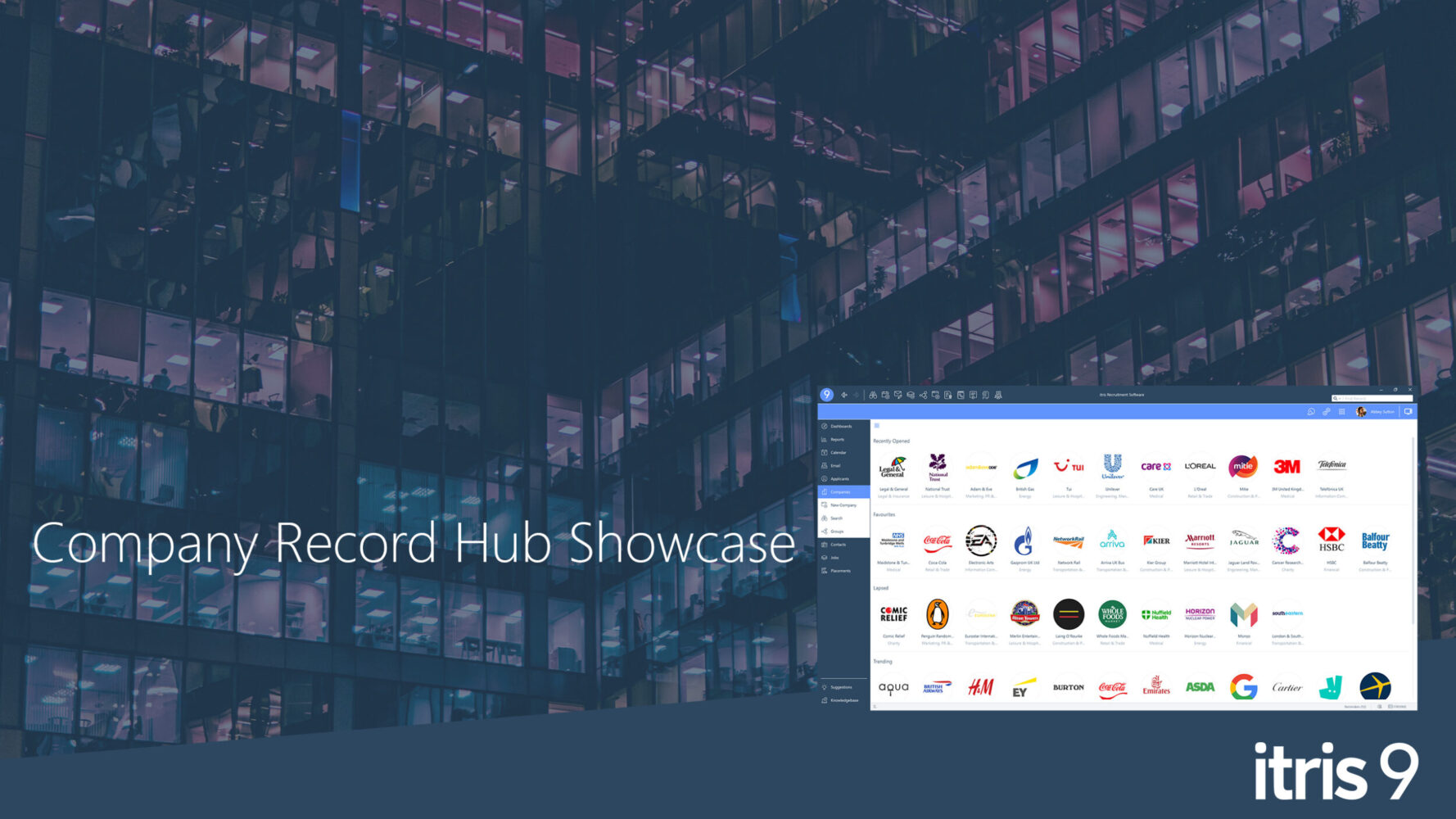 Access your valuable, trending and lapsed companies, all from one easy to use hub
Watch Video
Company Record Hub
View and access your favourite, trending, lapsed and newly added companies in one easy to navigate company record hub. Have easy visibility of their status, sector, business type, size and whether you have terms agreed along with the number of jobs and placements you have with them. Make contact by phone and email or navigate to their website or social channels at the click of a button with itris 9 recruitment CRM.
Book a free itris 9 Recruitment CRM demo today!
The Best Recruitment CRM Software by itris
Want to learn more about the Company Record Hub or discuss why itris 9 is the best recruitment CRM software for your business? Give us a call today, our recruiting and recruitment CRM software experts are are here to answer any questions you may have.
Why not head over to our recruitment software reviews page and discover what our customers think about the software and services we provide.