itris Recruitment CRM | Calendar
The Best Recruitment & Staffing Software Available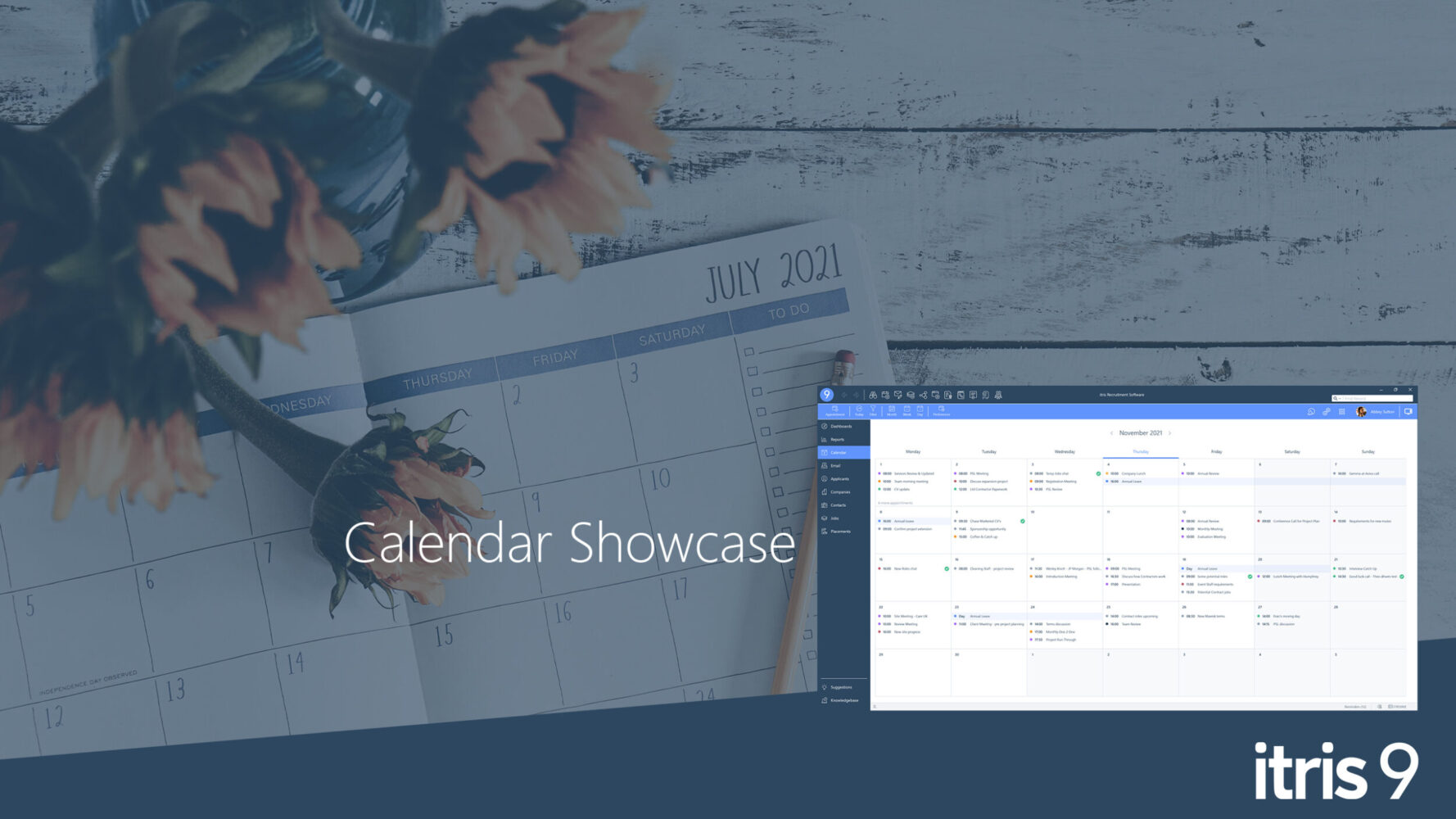 Manage your diary and appointments efficiently with the itris 9 Calendar
Watch Video
Free up your consultants time by allowing them to manage their diary and appointments efficiently with the itris 9 Calendar. Add, remove, and filter your meetings, interviews, calls, or appointments from one easy-to-use screen within your recruitment CRM. View details, attendee status, notes, reminders, and link to single or multiple records with either a daily, weekly, or monthly view.
Recruiting has never been easier!
Book a free itris 9 Recruitment CRM demo today!