itris Recruitment CRM | Applicant Statistics
The Best Recruitment & Staffing Software Available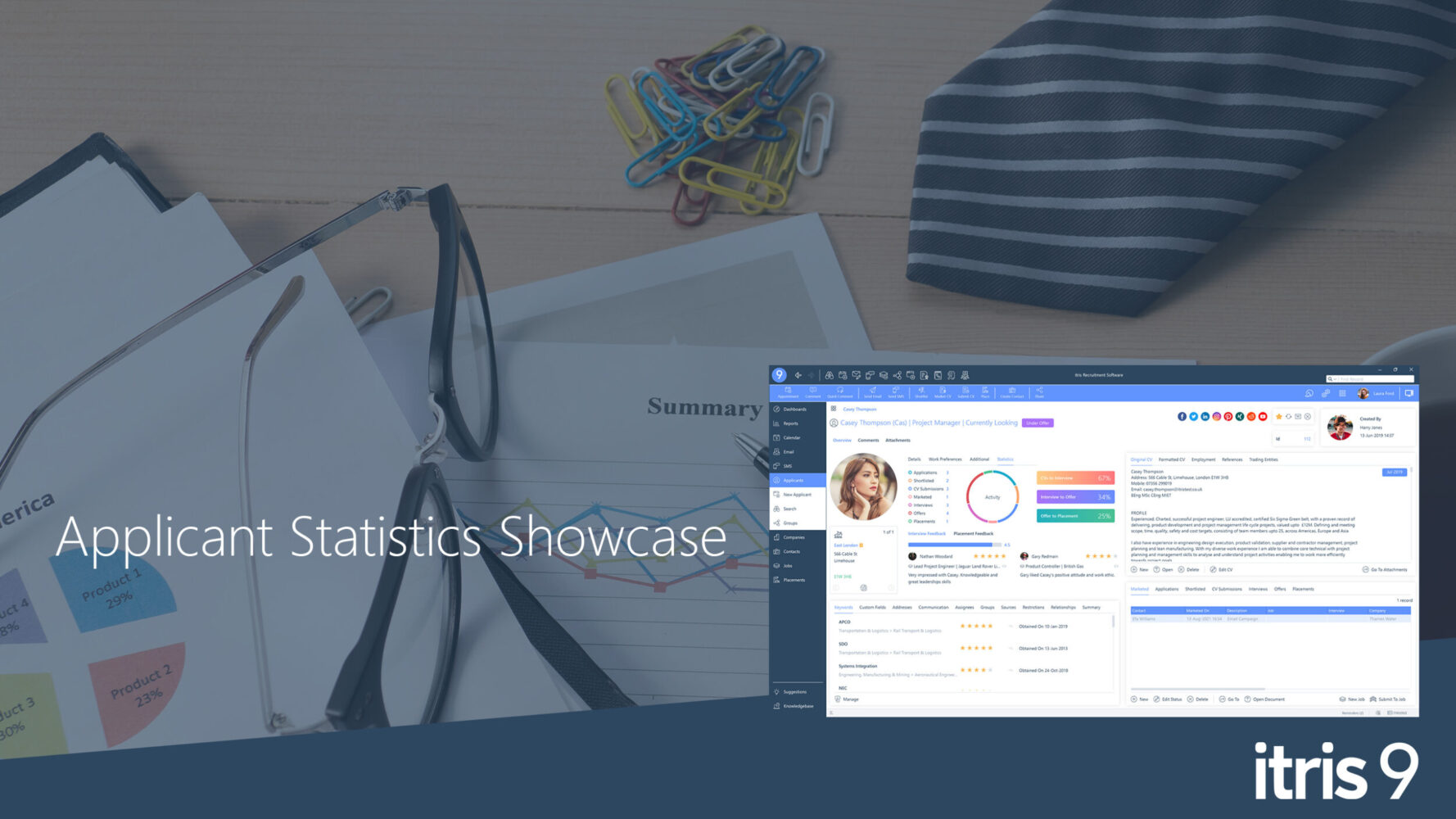 Analyse your applicant's progress and feedback from their record with itris 9
Watch Video
itris 9 recruitment software allows its users to track applicants statistics directly from a record, freeing your consultants from calculators and spreadsheets. Track and monitor performance related activity, as well as CV to Interview, Interview to Offer and Offer to Placement ratios. Want more, no problem, they can also view Interview and Placement feedback linked to records in your CRM. Find your 5 star applicants today using itris 9 Applicant Tracking System.
Recruiting has never been easier!
Book a free itris 9 Recruitment CRM demo today!