itris Recruitment CRM | Applicant References
The Best Recruitment & Staffing Software Available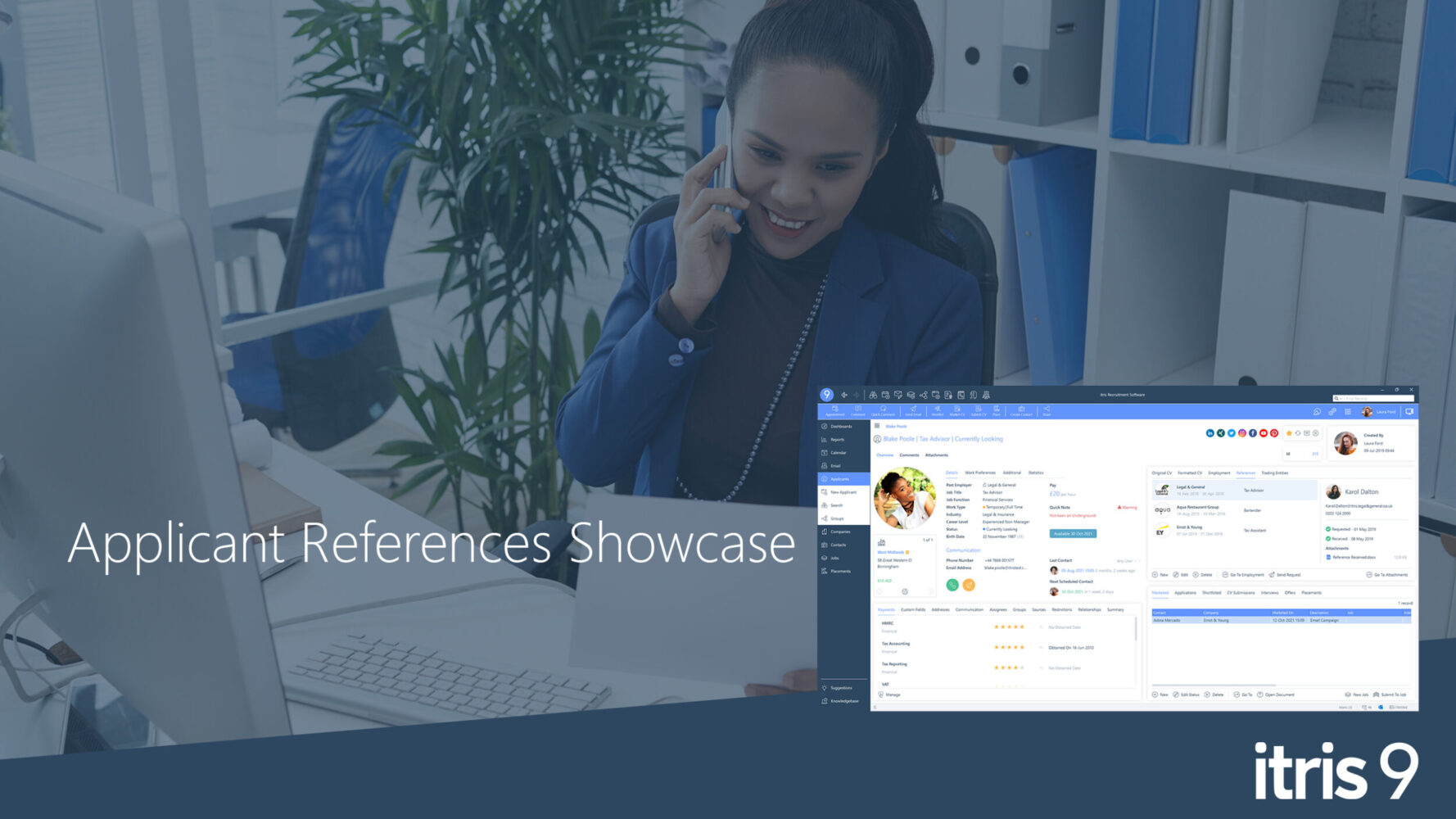 Speed up your applicant referencing process with itris 9's reference generator
Watch Video
The itris 9 recruitment CRM allows its users to parse previous employment data, to gather information about applicants and request references in under 5 seconds! This can help speed up processes and increase business development within the recruitment software, all from with the applicant records.
Recruiting has never been easier!
Book a free itris 9 Recruitment CRM demo today!