itris Recruitment CRM | Applicant Creation
The Best Recruitment & Staffing Software Available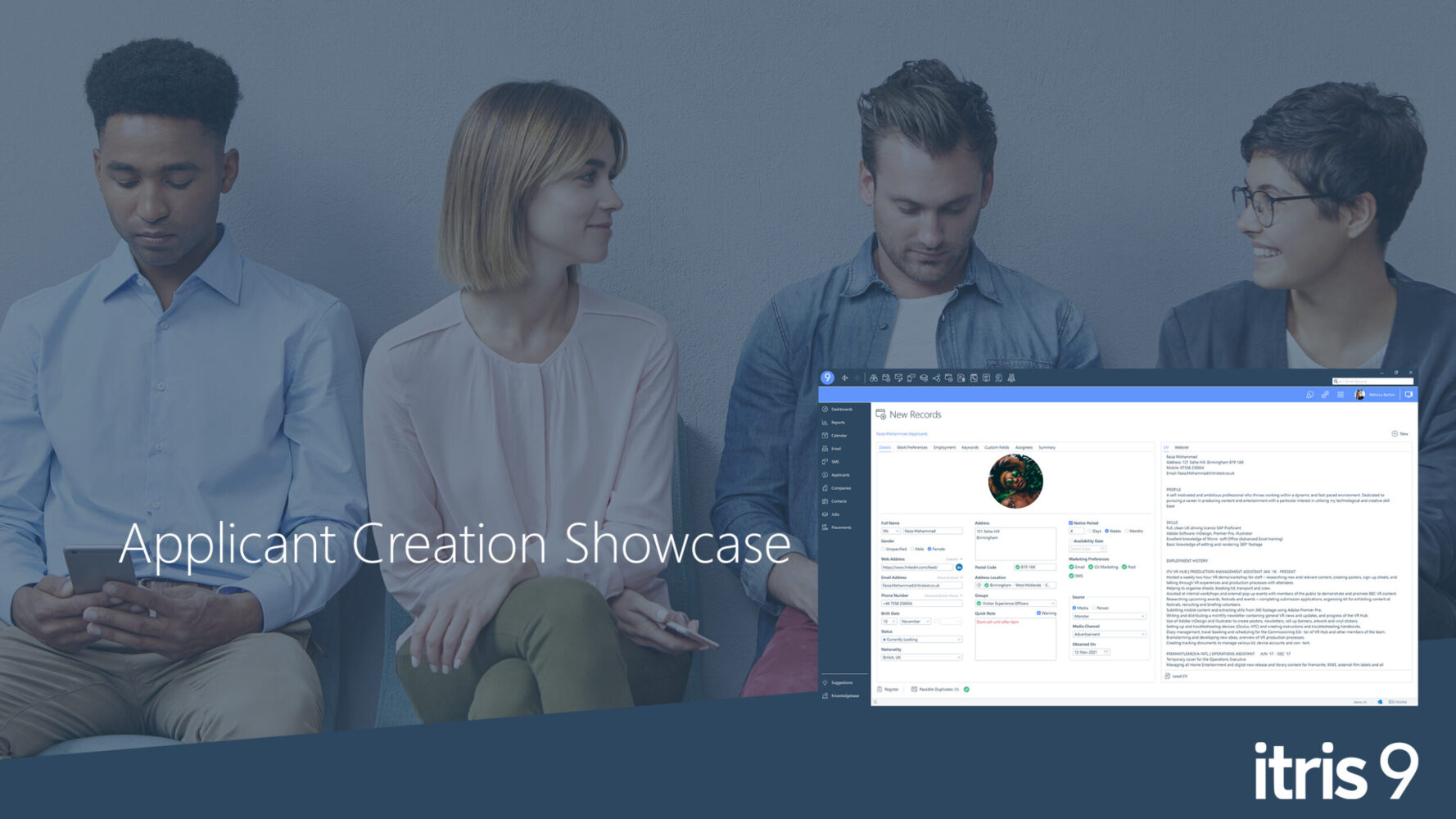 See how easy it is to create applicants in itris 9 featuring Daxtra and LinkedIn Lookup
Watch Video
The itris 9 recruitment CRM allows its users to add an applicant's CV directly from their inbox, files, or desktop using Drag & Drop. Integrated with DaXtra parsing technology as standard, it strips an applicant's CV for personal information, employment history, and online keywords with specific rankings. With itris 9 recruitment CRM's unique LinkedIn Lookup plug-in, recruiters can compare applicants' social profiles on creation and add key information from it, including images and summaries.
Recruiting has never been easier!
Book a free itris 9 Recruitment CRM demo today!