No-Nonsense Guide To...
Reviewing Recruitment Software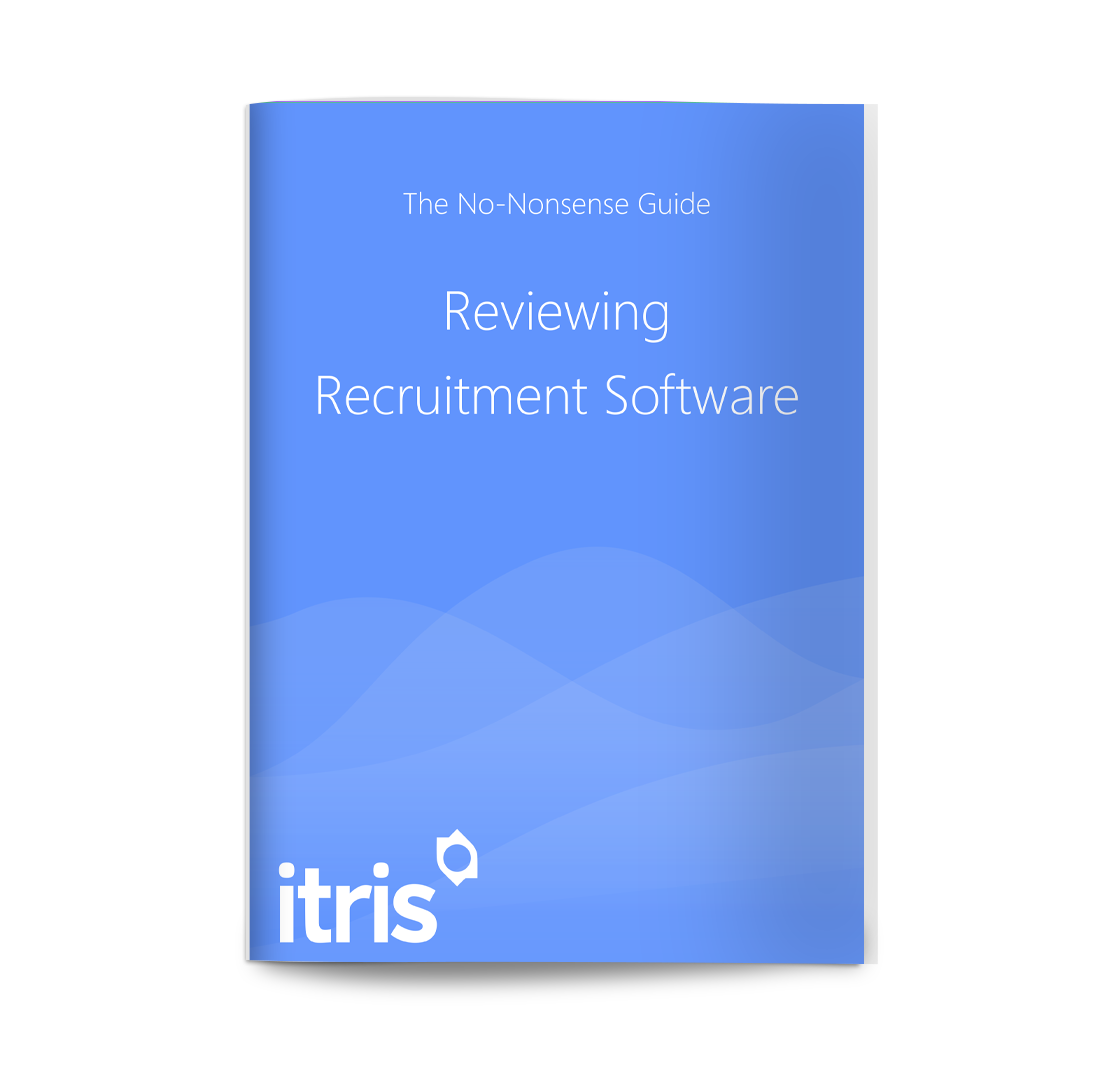 The recruitment industry is moving forward at a constantly evolving pace and technology must continue to innovate and support the industry. Recruitment software plays an integral role in the success of any recruitment agency and it is crucial when reviewing systems to have a process in place. This whitepaper will provide you with a complete guide to choosing your next recruitment CRM and how to make the best decision for your business.
No-Nonsense Guide To Reviewing Recruitment Software
This recruitment industry whitepaper offers guidance to recruiters, HR and staffing professionals who are reviewing new or existing recruitment software. Information contained in this whitepaper is designed to help readers in a visually pleasing way and focusses on solving the many problems recruitment agencies or companies face when reviewing recruitment software and CRM suppliers.
Some software has advanced to such a degree that often the simplest of tasks can become complex. Others have become outdated with few improvements and a lack of innovation. On top of that, there are now also hundreds of additional tools, integrations, applications and partners needed to support your recruitment business.
Every business will have its own unique setup and require different functionality in order to succeed. Should its processes change or systems fail to perform, problems can occur. Whether they are struggling with user buy-in, inefficiency or lack of functionality, their profits are likely to be affected.
If you are fed up of your recruitment software holding you back, it's probably time for a change. But where do you start?
This no-nonsense guide to reviewing your recruitment software industry whitepaper offers advice on; What Actually Is Recruitment Software? Why Are You Reviewing? Can You Change Suppliers? What Is Your Strategy? What Are Your Requirements? What Suppliers Will You Look At? How Should You Conduct Demonstrations? What About Subscriptions and Cost? Will You Need A Data Migration? Will You Need Training? What's Your Final Decision? What's Next?
The Best Recruitment Software by itris
If you would like to learn more on how to review your recruitment software or want to find out why itris is the best recruiting CRM then get in touch today or head over to recruitment software reviews page to see what our clients say about us.
Want to learn what itris 9 can offer your recruitment agency? Why not check out some of our software features and showcase videos. Interested in data gamification and visual reporting? Take a look at our Powerboards page and discover how they can help recruiters achieve their goals as well as promote healthy competition and the use of your recruitment CRM software.
Book an itris Recruitment Software demo today!