No-Nonsense Guide To...
Getting The Most Out Of Your Recruitment Software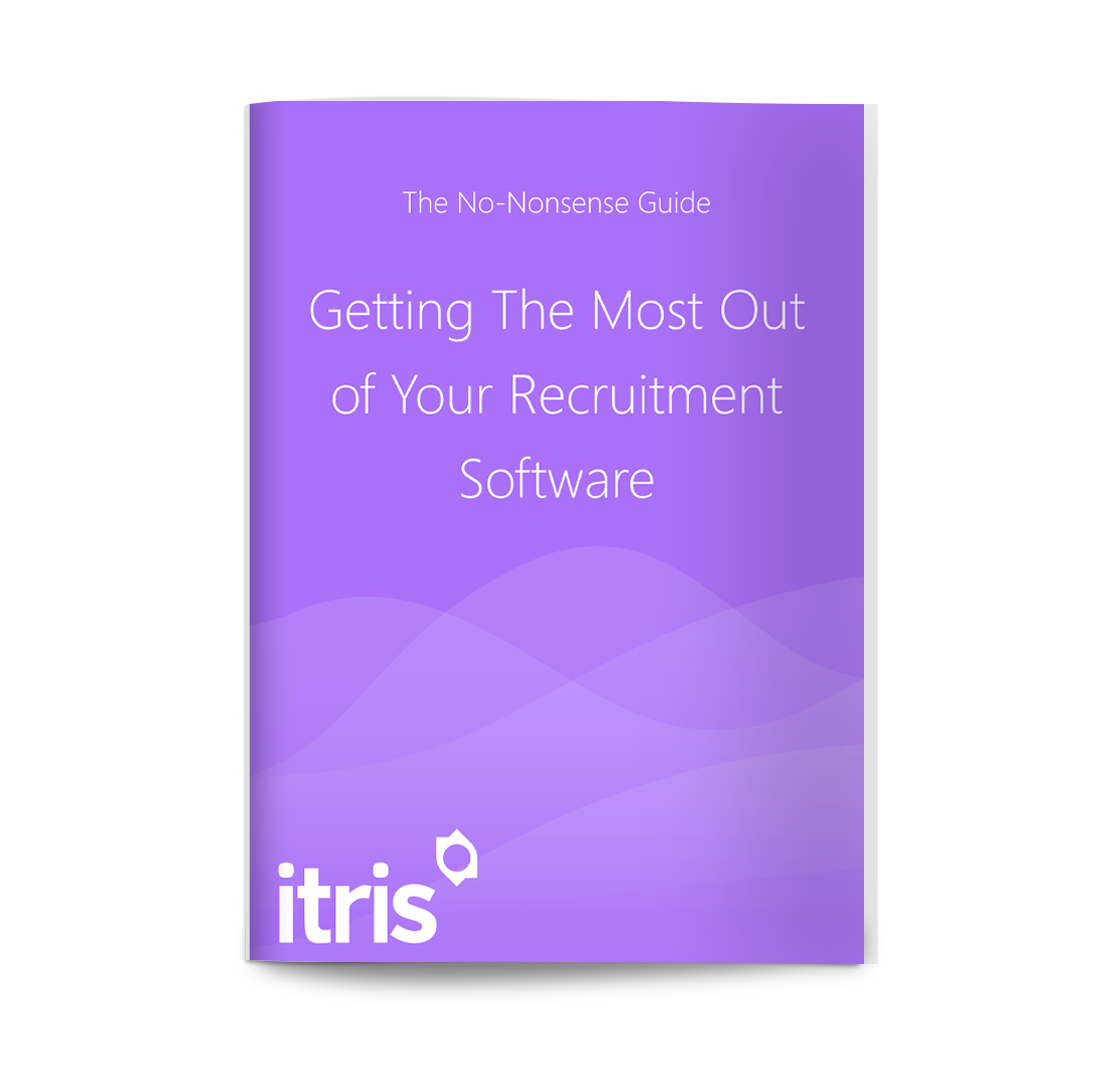 Just because you have recruitment software in place, it doesn't necessarily mean it's being utilised in the best way possible. If it's not providing you with the tools you need to succeed then it's likely that you are not using the system to its full potential. This whitepaper will provide you with a complete guide to improving the efficiency of your recruitment CRM and how to increase performance.
A Recruiters Guide To Getting The Most Out Of Your Recruitment Software
This recruitment industry whitepaper has been deigned to offer guidance to recruiters and staffing professionals when trying to get the most out of their new or existing recruitment software. Information contained in this whitepaper has been designed to assist readers in a visually pleasing way and focusses on solving the many problems recruitment agencies face in the change management process. It offers advice on process and engagement techniques to get your recruitment consultants to use the CRM to the best of their ability.
This no-nonsense guide to getting the most out of your recruitment software industry whitepaper offers advice on; planning, decision making, content (Newsletters, Social Media, Websites, Webinars), software updates, testing databases, training delivery, internal training resource, managing resistance, feedback, software development, IT Infrastructure and much more.
The Best Recruitment CRM Software by itris
If you would like to discuss how you can get the most out of your recruitment software or want to find out why itris is the best recruiting CRM then get in touch today or why not head over to recruitment software reviews page to see what our clients think about itris 9 and our other services.
Want to learn what the itris 9 recruitment CRM can offer your recruiting business? Check out some of our latest features and showcase videos. Want market leading data gamification and visual reporting? Why not take a look at our Powerboards page and discover how they can help recruiters achieve their goals and incentives as well as promote the use of your recruitment software platform and CRM.
Book an itris Recruitment Software demo today!